About us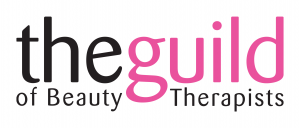 Welcome to The Scottish Therapy Academy.
We thought you might want to know a little about us and the academy before you book onto one or more of our training courses in Glasgow, so here's a snippet about us.
Hello, my name is Angela Wood and founder of The Scottish Therapy Academy.  I've been in the beauty industry for longer than I like to admit (over 20 years!).  Having been a therapist for many years, being employed, self-employed, mobile therapist and salon owner (not all at the same time!)  I decided to venture into the training side of the beauty industry.  I was fortunate enough to be offered a position as tutor for a London based company to run courses in Scotland.  Gaining invaluable experience in this position and having a teaching qualification (from a previous life) I decided to set up the academy in response to the demand for fast track, high-quality beauty therapy and holistic therapy training in Scotland.
All of our tutors are hand-picked and qualified to the highest of standards to deliver quality holistic and beauty therapy training to all of our students.
Our lovely tutor Kerri, has had vast experience in the beauty industry.  Her experience in beauty salons, employed with MAC (yes! MAC!) as a manager together with her many years at Nails Inc made her an ideal candidate when selecting tutors for the academy.  She's provided makeup, beauty and nail services to a variety of celebs (we'll tell you who when you attend our training course/s) – we don't like to name drop!
Our fabulous Rebecca does an amazing job keeping our paperwork in order (phew!) is also a fantastic therapist and currently in training as a tutor!  She is actually Superwoman!!!
Alison, one of our other amazing tutors keeps us right with all the verifying that is required to ensure quality standards are met.   She also has had many years experience in the beauty industry and taught for many years within the college environment.
So you can be assured that you will receive first class training on all of our beauty, nails and holistic therapy courses.
---
Fully Accredited & Approved Professional Diplomas
All of our courses are approved by The Guild of Beauty Therapists, The Guild of Holistic Therapists and Professional Beauty Direct respectively. On completion of the final assessment, you will receive an official diploma certificate allowing you to practice as a professional.
We believe learning should be a motivating, fun and beneficial experience to every student. We continue to strive to improve and develop our training to provide you with a learning experience that you will enjoy and have a sense of achievement on completion of your training.
Locations Throughout Scotland
The Scottish Therapy is based in Glasgow City Centre, however we conduct beauty therapy and holistic therapy courses throughout the country on a mobile request service.  Ask us for more details!
We look forward to seeing you on one or more of the beauty therapy training courses at our Beauty Academy in Glasgow.